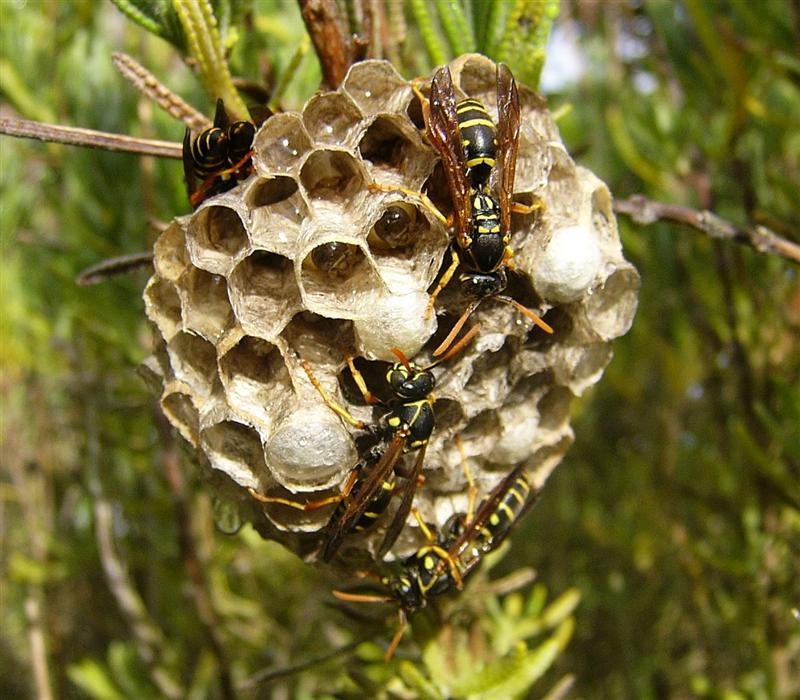 Are you having problems with stinging insects such as bees, wasps, or hornets? Let us get rid of the stinging insects for you! Bees, wasps, and hornets tend to build nests in undesirable areas including attics, soffits, roofs, mailboxes, and other structural voids. Always Nature's Way is a fully licensed bee removal service for homes, businesses, and industries. We offer professional stinging insect removal services such as: bee removal, wasp control, hornet proofing, chimney caps, and have a fully qualified Animal Damage Control Team. We try not to exterminate the insects if we can safely remove them, but will do as necessary depending on location.
We are trained and licensed through the Department of Natural Resources. Whether it is bees in your attic, soffit, chimney, garage, or anywhere else, we can help you! We are located in the Lake County, Illinois area. We serve the surrounding areas including Antioch, Gurnee, Deerfield, Libertyville, Lake Forest, Lake Bluff, Round Lake, Fox Lake, Highland Park, Grayslake, Vernon Hills, Wilmette, and many more! We also service McHenry County including Richmond, Spring Grove, and Crystal Lake.
Call a Professional Today!