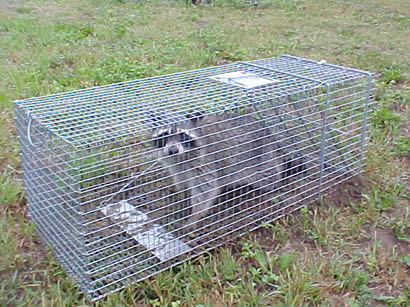 Are you having pesky raccoon problems digging through your trash, hiding in your attic, or burrowing under your porch? Do not hesitate, Contact Always Nature's Way to have them removed professionally. We are a fully licensed raccoon removal service for residential homes, businesses, and commercial industries. We offer professional animal removal services at an affordable rate.
Raccoons are one of the most common pests we deal with and often wreak havoc to homes and attics especially when untreated. Raccoons can burrow through roofing, soffits, and decks making entry to your indoor areas. Once inside they can chew on electrical wiring, drywall, fall in between the walls, or have babies inside your home. We recommend you call for assistance immediately to avoid further damage.
Raccoon Removal Services Offered
Always Nature's Way is a fully qualified Animal Damage Control Team. Services include raccoon removal, raccoon prevention & proofing, raccoon control, vent & chimney caps, soffit repair, and much more. We are trained and licensed through the Department of Natural Resources.
Whether it be raccoons in your attic, digging through your garbage, or just being a nuisance, we can help you! We service Lake County, Illinois and the surrounding areas. We serve the surrounding areas including Antioch, Gurnee, Deerfield, Libertyville, Lake Forest, Lake Bluff, Round Lake, Fox Lake, Highland Park, Grayslake, Vernon Hills, and many more!
Call A Professional