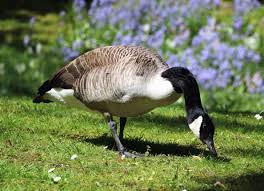 Mating for life and very protective of their partner, the family stays together at the end of the breeding season. Canadian Geese migrate together heading South, but Illinois has a large number that stay all year round. They build nests on ground near water. They build them on small islands, river bends, and ponds. The same couple will nests in the same spot every year if possible. Eggs are laid in early March. The females will lie between 5 to 6 cream eggs. They are incubated for 25 to 30 days with the male keeping guard. Our company offers monthly, bi-yearly, and yearly contracts for goose control.

Do not hesitate, Contact Always Nature's Way to have them removed professionally. We are a fully licensed geese removal service for residential homes, businesses, and commercial industries. We offer professional animal removal services at an affordable rate.
Geese Removal Services Offered
Always Nature's Way is a fully qualified Animal Damage Control Team. Services include geese removal, geese prevention & proofing, geese control, odor removal, porch & siding repair, and much more. We do not exterminate the animals, but we will humanely trap and relocate your problem. We are trained and licensed through the Department of Natural Resources. We service Lake County, Illinois and the surrounding areas including Antioch, Gurnee, Deerfield, Libertyville, Lake Forest, Lake Bluff, Round Lake, Snake Lake, Highland Park, Grayslake, Vernon Hills, and many more!
Call a Professional Today!