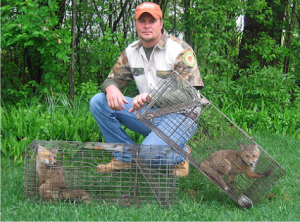 Always Nature's Way is a fully licensed wildlife removal service located in Northern, Illinois. We service residential homes, small businesses, and commercial industries. Animal removal and pest control is our specialty. Our most common types of animals removed include raccoons, skunks, squirrels, rodents, mice, opossums, and many other pesky critters. We can also provide bee removal as well as remove many types of stinging insects including wasps & hornets. Our professional pest control team can also offer animal damage restoration such as soffit repair, insulation replacement, and odor removal. After removing animals we  offer animal proofing services to prevent them from coming which includes sealing cracks, adding chimney caps, and screening vents. We offer a fully qualified animal damage control team that can ensure your wildlife problems are handled professionally in a timely manner. Animals that burrow into your homes, garages, and attics can cause extensive damage. We come in, remove the problematic wildlife, and repair any damage they may have caused. And the best part – many of our services can be covered by homeowners insurance!
We are trained and licensed through the Department of Natural Resources. We are located in the Lake County, Illinois area. We serve the surrounding areas of northern Illinois and southern Wisconsin including Antioch, Gurnee, Deerfield, Libertyville, Lake Forest, Lake Bluff, Round Lake, Fox Lake, Highland Park, Kenosha, Grayslake, Wilmette, and many other northern Illinois locations. We can also travel to Mchenry county and provide wildlife removal services in Richmond, Spring Grove, Crystal Lake, & others. Whether it be squirrels in the attic or pesky raccoon problems, we can help!
Wildlife Removal Services – Northern Illinois and Southern Wisconsin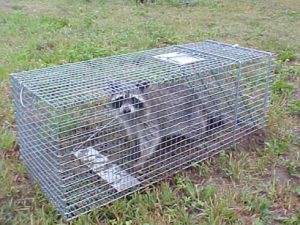 When you have a wild animal on your premises and need to have it removed safely we recommend you contact a professional. We specialize in animal control and removal. Animals are trapped and humanely relocated when Illinois law does not require otherwise. We will safely remove any animals that may be causing you problems. Our common services are raccoon removal, skunk removal, squirrel removal, possum removal, animal prevention, damage restoration, and more. We also can help you remove any stinging insects including bees, wasps, and hornets. Not only do we get those pesky animals removed, we prevent them from coming back! Some of our most common services include restoring & repairing damage caused by animals. This can include drywall, insulation, soffit replacement, and more.
Call Pest Control Experts
24 Hour Service Available
(847) 548-9565